2001 CHEVROLET SILVERADO 4X4 Z71
This 2001 Chevrolet Silverado extended cab 4X4 Z71 pickup was traded in by its second owner. The second owner purchased this truck back in 2004 when it only had 42,740 miles. It now has 292K miles on her. This truck does have some blemishes on the exterior, like where a deer ran into the driver side rear door and put a crinkle in it and there is some clear coat pealing. Other than that the exterior is in pretty good condition for its age. The interior is in very good condition and looks very good for its age and it still retains the original floor mats. It has the 5.3L v8 engine with the automatic transmission. It runs and drives out very good. It has the extended cab with the rear seat and rear doors. Come take a look at this truck in perso at WestSide Motor Co 1309 West Broad st, Cookeville TN.
MILES – 292K
–
STOCK # 1502
–
SELL PRICE $3,650. + T.T.L.
–
–
CONTACT:
CALL/TEXT 931-265-6136
OFFICE 931-528-0101
–
–
CAN BE VIEWED AT 1309 WEST BROAD ST COOKEVILLE TN 38501
–
–
–
CHECK OUT MY OTHER ADS FOR MORE GREAT DEALS!!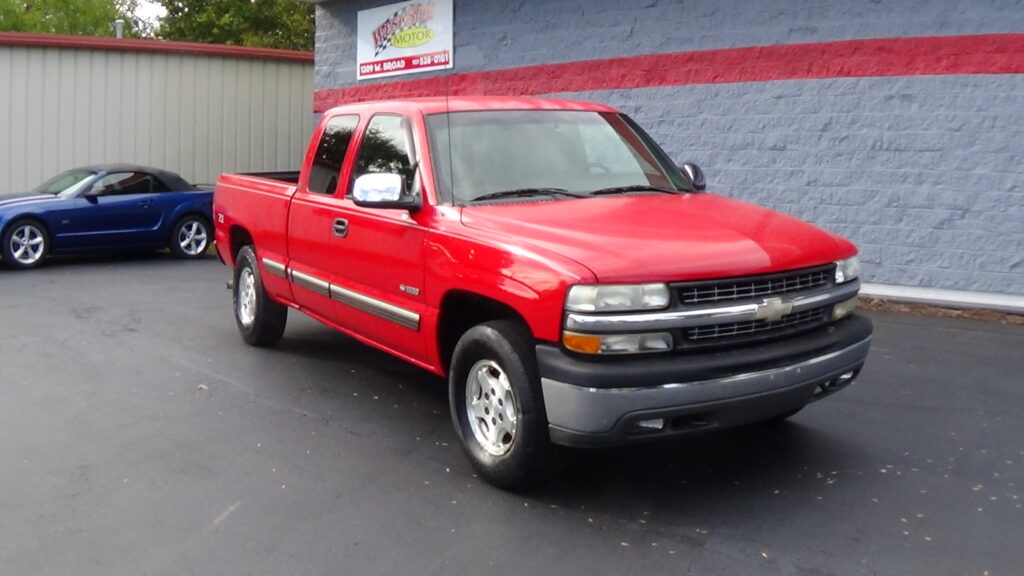 –