1968 1/2 FORD MUSTANG 428CJ
1968 1/2 FORD MUSTANG 428CJ
WOW!!!  Where do we start with this rare beauty.  What we have here is a absolutely beautiful piece of history. This is the 1968 Ford Mustang GT 428 Cobra Jet.  As everyone has heard the foe tale how Ford under rated the 428 ci engines in these cars for insurance purposes and all the story's that come along with them. Well here is a chance for you to own your own piece of history. This is a Survivor car. Now before everyone starts nit picking, let me explain. This car has not been raced and ragged out, it has not had a rotisserie restoration, it has not had all the metal replaced, it has not spent years in a shop being worked on. What it has had is Maintenance, Maintenance, Maintenance. Yes it was not bought and never drove, but it was well maintained. It was painted when it needed painted, which was many years ago. Although if you LOOK in the pictures the paint and body is beautiful and looks like it is wearing new paint . The body of this car is straight and solid and as beautiful on top as is the bottom.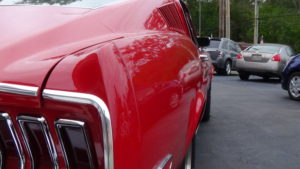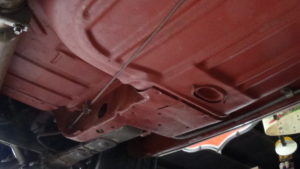 The interior is believed to have most if not all of its original interior that came in the Mustang when it rolled out of the Dearborn plant on May 7, 1968. The interior is still in amazing condition as you can see in the pictures.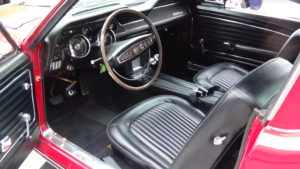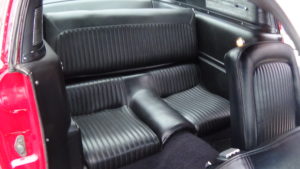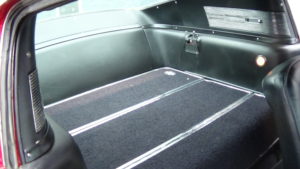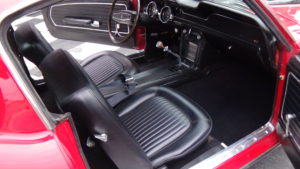 The original 428 cj engine and the transmission was cleaned and repainted approx. 2 years ago. It was not bad but it just needed a refreshing for the caliber of this car to be maintained. At this time it was tuned up and fluids all changed. This !968 Mustang GT has been in a private collectors shop for the past 5 years here in the great state of Tennessee. For the 17 years before that it was in another collectors  car collection in Texas. This Mustang GT is driven but not on a daily basis.  The odometer reads 54,267 miles at this time, although I have no documentation that will collaborate whether this is the correct mileage of this car or not.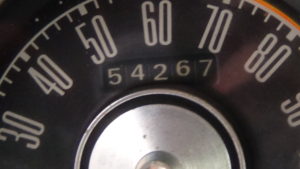 This 1968 Mustang Gt with the 428 Cobra Jet engine was ordered on April 19, 1968 by McGuire Motor Company in West Liberty Ky. It was actually built on May 7th, 1968 and released for shipment from the Dearborne plant on May 8th, 1968. After being shipped to McGuire Motor Company  it was SOLD on September 7th, 1968. It came original in the Lime Gold paint scheme with Black stripping. It was also ordered with the GT Equipment Group, 4 Speed Manuel Transmission, High Ratio Axle, Traction Lock Differential, Visibility Group , Sport Deck rear seat, Console, Deluxe Steering Wheel, Power Disc Breaks, AM Radio, Deluxe Seat Belts. All of this can be seen in the Marti Report that is pictured.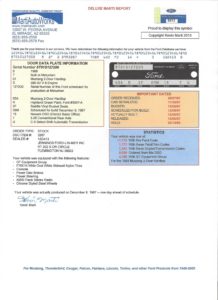 Overall , this is a awesome piece of collector history that is now ready to find a new collector to cherish and enjoy and have the bragging rights to say that they own a 1968 Ford Mustang GT  R code 428 Cobra Jet.
=
=
=
==
=